The Group
Brian W. Remer
The Firefly Group is led by Brian Remer, a designer of interactive strategies for training, facilitation, and performance improvement. He blends information, discussion, games, and participant input to insure involvement and commitment from everyone. With a B.A. in psychology and an M.A. in Intercultural Management, he has worked with businesses and organizations in Egypt, Zaire, Ecuador, and throughout the United States. For over ten years he has consulted with organizations affiliated with the state of New Hampshire. Brian is a member of the International Society for Performance Improvement and has served on the Board of Directors and as chairman and president of the North American Simulation and Gaming Association. He is noted for his ability to create a low pressure, high impact learning environment.
View Brian's Curriculum Vitae HERE.
Kate Lampel Link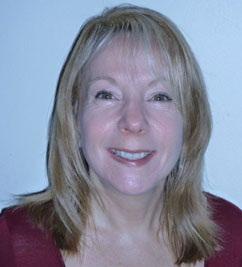 Kate Lampel Link served the State of Vermont Department of Education on cooperative agreements with the Centers for Disease Control and Prevention for more than a dozen years. She founded the Brattleboro-based Center for Health and Learning, a nonprofit organization that addresses the health needs of schools and communities. More recently Kate has worked with national and international organizations including the Alliance for a Healthier Generation (a co-venture of the William J. Clinton Foundation and the American Heart Association), the United Nations Foundation, Perry Global Advisors and the Amistad Institute. She has a Bachelorís degree from Cornell University, a Masterís Degree from Queens College and credits towards a doctorate from New York University. Kate specializes in designing and delivering skills-based learning for face-to-face and virtual settings. She is an avid cyclist and enjoys all kinds of winter sports including teaching young children cross country skiing.
Kathleen Koski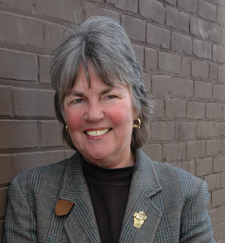 Kate holds a doctorate focused on Intercultural Communication, an M.A. in Intercultural Management and a B.A. in Conflict Resolution. After working in Spain for many years, she was in human resource management and labor relations in manufacturing for 18 years in California and Massachusetts, then taught adults for 14 years with the University Without Walls of UMass. She has provided training to teachers and managers in cross-cultural communication, multicultural group dynamics, and conflict resolution throughout New England.

Nanci Leitch
Nanci's areas of specialization include, events planning, public relations, marketing, media relations, fine art photography, and videography. She has a M.A. in International Administration and a B.A. in International Relations and Photography. Nanci has worked in more than 13 countries in Europe, South America, Africa, and Asia as a video producer and college study abroad advisor. In the U.S., she has organized and planned events lasting up to a week that included meetings, travel, and study for over 200 people from 10 countries. Nanci works as Events Planner and Business Manager for The Firefly Group.

Home | Services | Products | Mission | Ideas | The Group | The Buzz
(c) 2005 The Firefly Group

.